Aloha from Kona, Hawaii! My family and I headed over to this beautiful and warm island to spend our winter break today. It's definitely a change of scene-I flew from Los Angeles to the Bay Area, and then right to Hawaii the following day.
It's beautiful here, but I definitely left a lot unfinished at home. Sometimes it can be hard to relax, even in a beautiful environment. Thankfully, I've had downtime here to reflect and, of course, work on new blog content! 🙂 One of the best parts has been just sitting by the beach and doing my work on my laptop, (which might sound really workaholic but seriously.) I am actually not even a huge fan of the sun and I can't be under direct sunlight for too long without getting a headache haha.
I collaborated with Ralph Lauren Fragrances over the holidays to share
their Tender Romance perfume set with my dear readers. The fragrance set complements my travel perfectly! I've been wearing the scent throughout Hawaii; it smells like an uptown department store and I absolutely love it. I can't wait to wear it on future dates with my boyfriend! This year, I've added two new perfumes to my collection, (including this one.) My go-to is a limited edition scent from Dolce and Gabanna.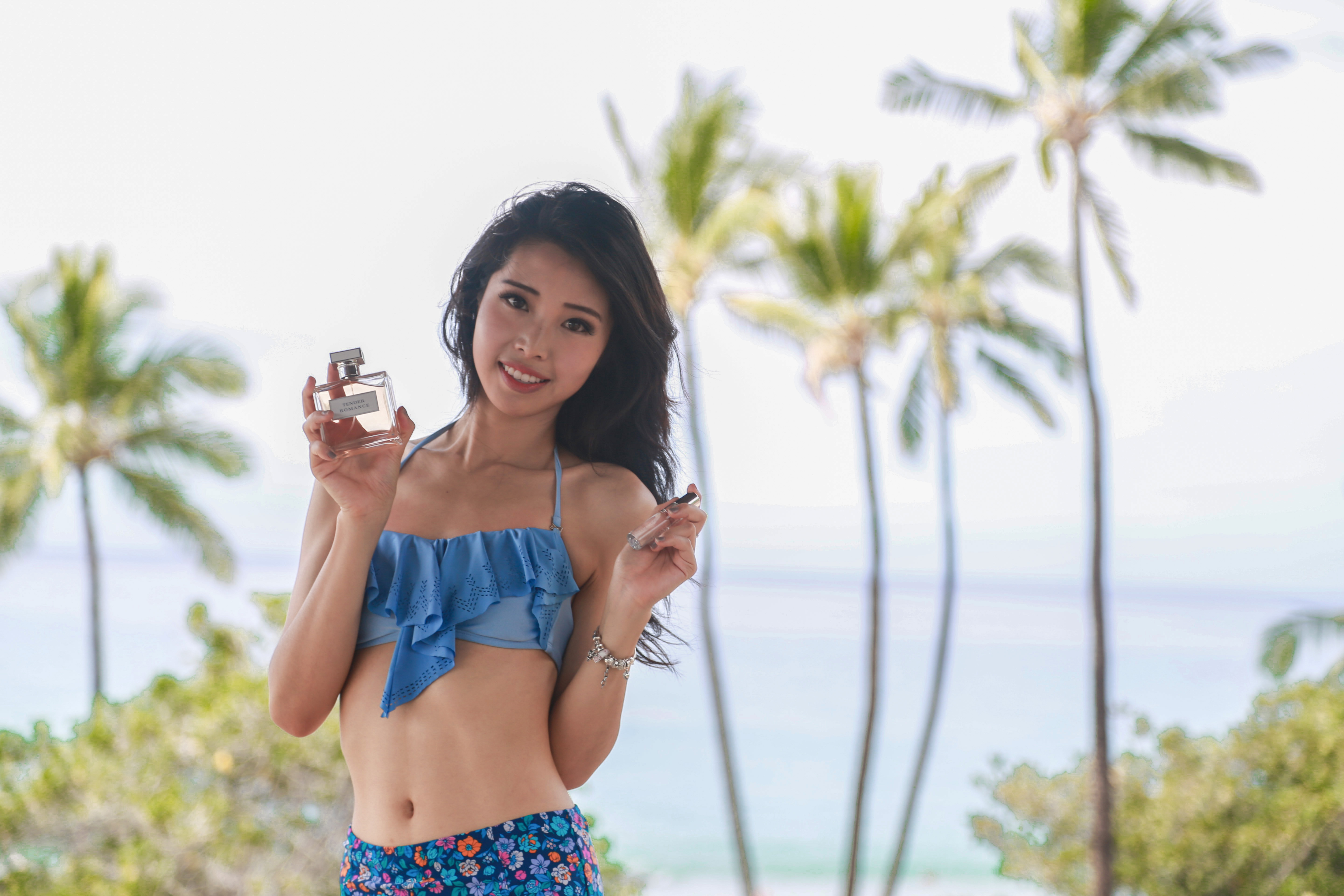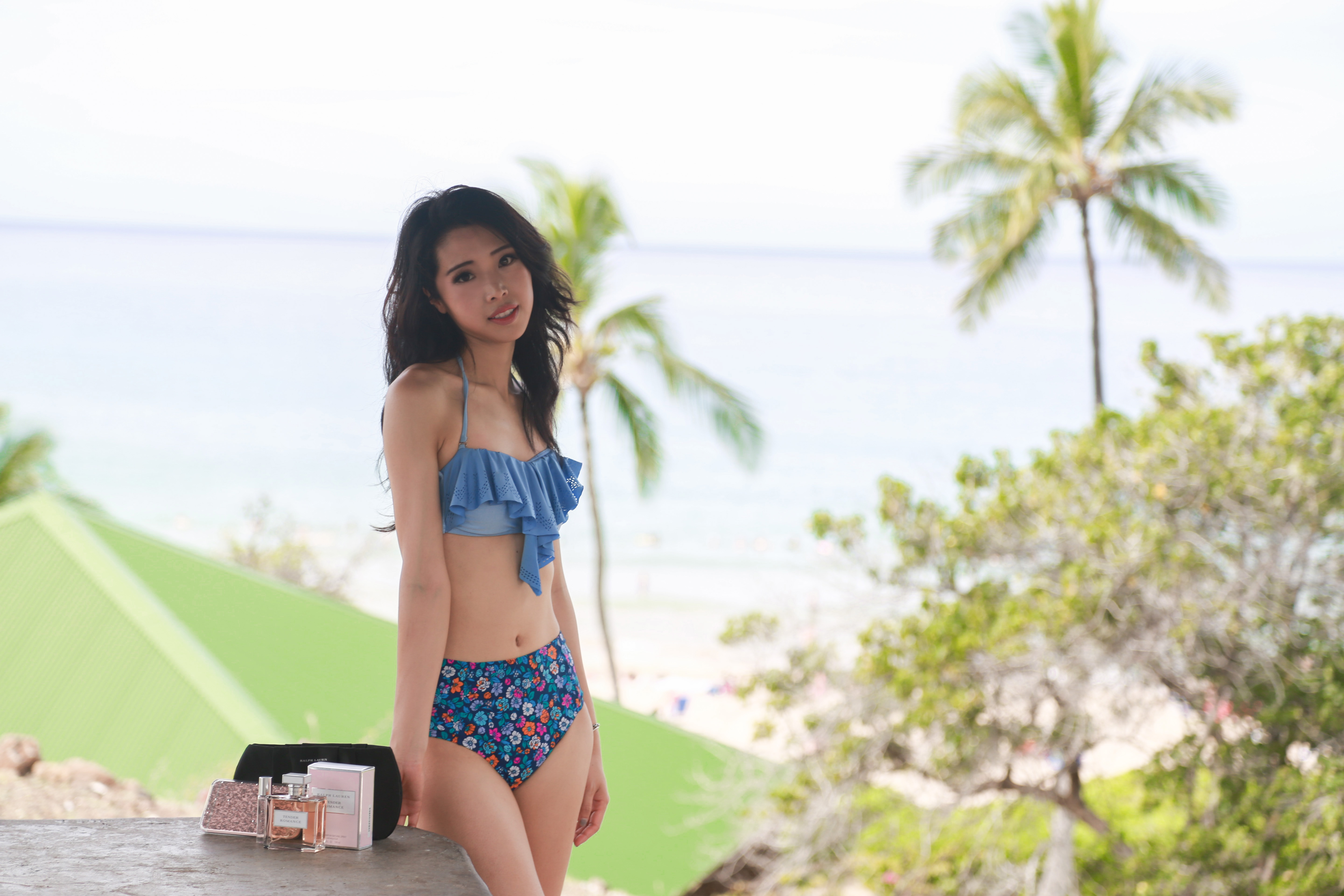 So the set I received came in the Romance black satin bag, a bottle of Te
nder Romance perfume, and the travel size spray as well. (So handy!) I love to have rollerballs or small size perfumes in my bag because you never know! Spraying on perfume definitely works for me as an energy boost as well during the day. The satin bag is very beautiful as well, and I always have use for makeup or medium sized bags. So excited to find the perfect use for a beautiful bag like this one. 🙂
Hope you guys are all enjoying your winter too. I've been in very sunny conditions for most of this year, but I hope that everyone is enjoying their weather wherever they are. I do very much miss the snow, please leave me a comment if you are experiencing a nice white winter.