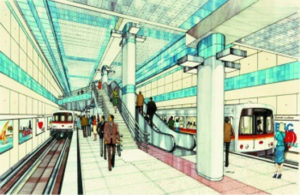 Our eyes meet
for a fraction of a moment,
in a busy subway station.
I am just a girl,
standing in a flowing sea of people.
You are a stranger.
That glance we shared
could be nothing, or the start of everything.
Was it only me who felt the spark?
Just two strangers.
You turn around and walk towards me.
What are the chances?
-A